Animation has become a way of marketing where organizations create moving images to give them a real-life look. Here the developers either use a 2d animation maker or 3d app that manipulates the figure to provide them with a moving effect. Usually, these images are hand-drawn and painted on clear celluloid paper to get photographed and exhibited on film. However, as the world moves towards technological advancement, they are being done by computer-generated imagery or CGI.
From retail to construction, many industries have started using animations to create videos and images to attract customers worldwide. It has become a fun way of marketing the products, services, or information that keeps the users hooked. Animation started from 2D and now focuses on 3d animation services, enhancing the user experiences. Take the example of logos; they are essential parts of marketing where companies focus on creating a unique and memorable brand name. Here the logos are animated in different types to give them the much-needed timeless, simple yet trendy look. However, companies opt for online animation makers to reduce costs and customize their designs.
What is a 2d animation maker?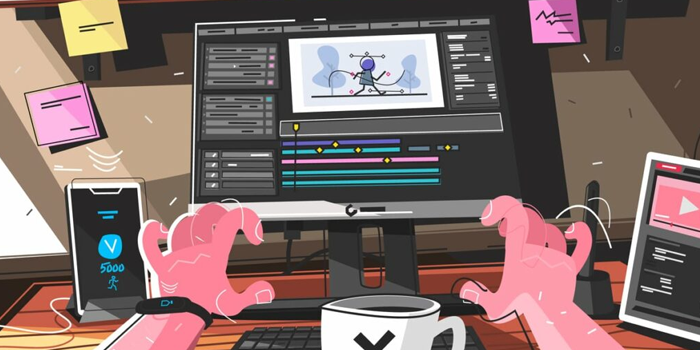 2d animation is a vector-based animation that enables developers to create rigs for characters and objects, allowing them to move different parts of the body separately instead of redrawing them again and again. This method provides more flexibility to less skilled developers or beginners with little or no knowledge about animation. Further, there are many types of 2d apps or animation makers online that let users create incredible videos or logos in less time. These animations can easily be made on smartphones decreasing the efforts to install them on other platforms.
2d animation apps are different from animation software as the software is for professionals who have the knowledge and expertise to use advanced features and create professional 2d logo animation. These are compatible with big devices like computers, laptops, etc. In comparison, the apps can only be used on mobile devices. The software leverages developers or companies with hundreds of features that give the image or video more life. On the other hand, apps only offer certain features available to everyone. Hence, they do not provide users with much depth. However, apps are increasingly used by startups or small companies on a budget as the animation software is usually paid.
3 Types of 2d Animation Makers
Flipclip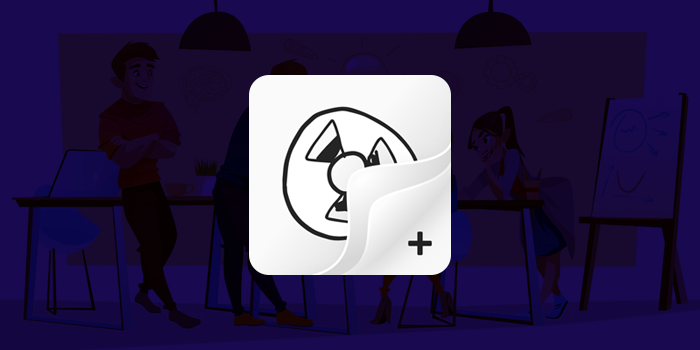 One of the most used 2d animation makers is Flipclip, a cartoon animation application that uses frame-by-frame animation. It is an easy-to-use app with various intuitive features such as fill tool, brush types, text, shapes, colors, etc. Further, it allows companies or individuals to easily download the animation in the gallery without watermarks for free. The developers can even import or record audio for their animation projects while saving them wherever they like to continue it later. Usually, most apps do not have the zoom-in feature to view the animation details, but it is not the case with Flipcart providing a preview of the details to improve the user experiences.
However, it comes with a few disadvantages that they might want users to think about before working on it. The app makes it difficult to shade objects correctly where users need to make in-app purchases to add more layers above three. Secondly, the 2d animation maker starts having lagging issues once it reaches a certain number of large frames, making the animation go out of control. Hence, users cannot do a lot of detail. The application is compatible with iOS and Android smartphones. However, both of them usually face glitches while opening the file.
PicsArt Animator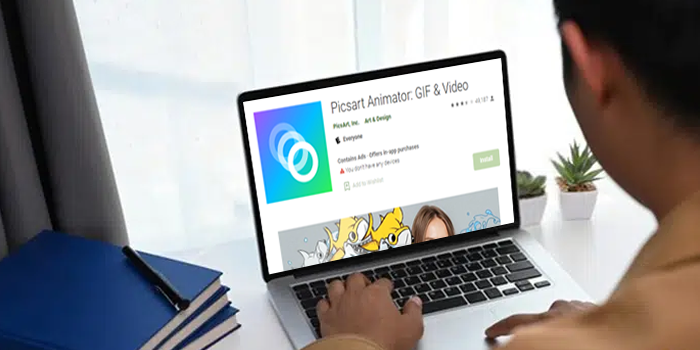 Unlike the 3d animation services, 2d animation focuses on simple animation based on frame-by-frame drawing tools. PicsArt Animator gets used for creating GIFs and videos. It makes stickers and then animates them with unique tools. The app comes with a pre-composed animation which allows developers to download it and integrate it into the movie. Further, it offers a variety of features similar to FlipaClip that does cartoon animations with voice-overs, shape illusions, timelines, etc. The simple app doesn't require any particular skill. It only needs a user to create cartoon animations, GIFs, or funny doodles, adding multiple layers for complex animations. Additionally, it lets the developer control the animation length and speed while removing ads that may irritate the users.
The app comes with a few bugs that lead to projects disappearing suddenly with any notification or resulting in lagging. Its brushes do not have stabilizers. Thus, it decreases the quality of such animations. Moreover, it contains a watermark for every animation. The app is compatible with Android and iOS devices that lack features to create detailed animation videos and light strokes.
Draw Cartoons 2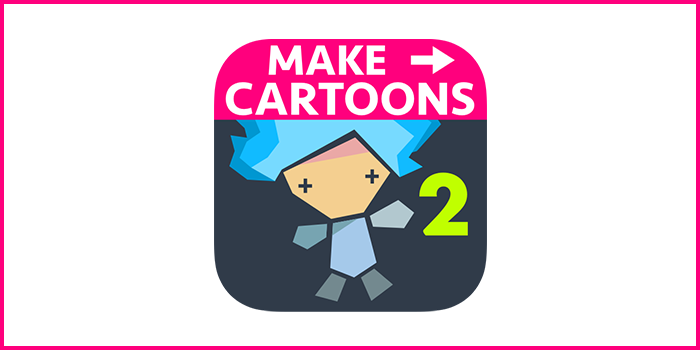 Draw Cartoons 2 is the best 2d animation maker for videos that even allows publishing them. The app provides users with an incredible platform that will enable users to create frame-by-frame animations that are best for people who are good at drawing. Professionals who want advanced features can opt for a pro version for android devices. The app creates skeletal-based characters from the beginning allowing users to add voice-over and music according to the project's theme.
Furthermore, its interactive interface and smooth process make exporting videos to the gallery much easier. Unlike the 3d animation services, these videos are in mp4 format without any watermarks that make them perfect for storytelling. Though the app has many advanced features and tools, it is an easy-to-use app. Many developers opt for its pro version since it allows them to edit pre-composed characters, giving the much-need effects.
The app has a lot of advantages, but it comes equally with its drawbacks that hinder its success. Dream Cartoon 2 charges for a few basic things like stick man and does not facilitate users with an importing option from the gallery. It often leads to lagging issues, glitches, or bugs that may affect the quality of animations. Since the app has a complex interface and a small screen, it becomes difficult to use the drawing tools for detailing purposes. One of the most significant drawbacks of this app is that it comes with many ads that hinder the work and often lead to errors.
Animation has become the core of video production where cartoons, doodles, images, or gifs get animated with either a 2d animation maker or 3d app. The above were a few examples of the best animation apps for 2d used by organizations or individuals that cannot afford software or professional apps. However, these apps come with many drawbacks, making it difficult for the user to implement without skills.
Also Read: Discover Here What 2D Animation Really Is