Whiteboard animation software is the best method to make entertaining and informative story-based videos. These videos perform an excellent job of conveying your concepts creatively and getting people's attention. According to a study, the brain processes visuals 60,000 times faster than text.
Here Animetus, the best whiteboard animation studio and logo animation company, assembles a list of the best eight whiteboard animation software options for 2023. These softwares will enable you to earn a good preference.
With the help of these softwares, you can make and edit high-quality whiteboard films. You can add text and pictures, change the speed and style, and add music and a voiceover. Whether creating content for business or teaching, these software solutions will best work for you.
Ensure your concepts are recognized. Use these whiteboard animation softwares to enhance the quality of your stories and keep your viewer interested with eye-catching images and amazing stories.
VideoScribe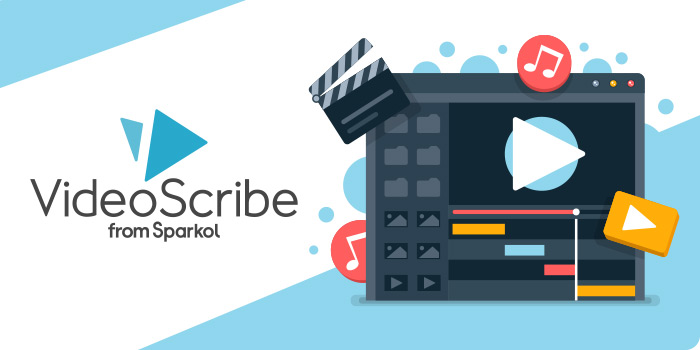 VideoScribe is a good whiteboard animation tool for beginners because it has features that make it easy to use.
With the help of the auto whiteboard plugin from VideoScribe, people who make images and drawings can turn them into whiteboard animation. VideoScribe not only makes whiteboard-animated films, but it also automatically makes animations, like infographics, explainer videos, and presentations.
Sparkol, a business in the UK, made VideoScribe, which came out in March 2012. In April 2014, there were 250,000 more users in 135 countries.
Vital Features To Know
The Auto Whiteboard plugin gives you more than 60 ways to draw, such as with chalk, markers, pencils, and other tools.
Give clear directions for people just starting.
With access controls, users hold total power over the drawing procedure and can change the size without stopping the animation.
You can create files in any format like PNG, PSD, AI, etc.
Pros:
Exist for iPads and desktop machines.
Many users with school and business backgrounds can achieve a discount.
Cons:
Free version for seven days only.
Doodly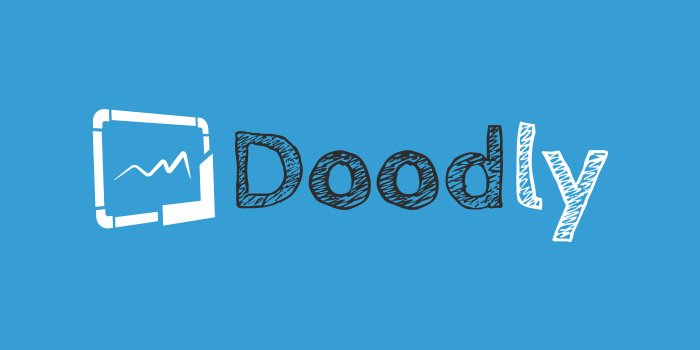 Doodly is an excellent 2D drawing software for whiteboard animations. The creator can carefully pick every video feature with the whiteboard, green board, and glass board.
Also, the easy drag-and-drop procedure of Doodly speeds up the procedure of creating a movie. To start animating, all you hold to execute is to pick one of the preferred themes.
Vital Features To Know
It has a lot of pictures and sounds for you to pick from, which is one of its best features.
Adaptable on any device that allows multiple dossier types, such as MP4, web-ready, and full HD.
With Doodly Smart Draw technology TM, you can add images to your whiteboard animations.
Users can also change the look of the video by choosing from different characters, props, elements, and movements.
Pros:
Money-back warranty for 30 days.
All past knowledge is optional to make good animation.
It is easy to download, share, and make changes.
Cons:
There is no free plan. You must buy a membership to the software to exercise it.
It would be best to publish to a doodled rainbow because the standard pack has no color images, costing a little more after buying a plan.
Vyond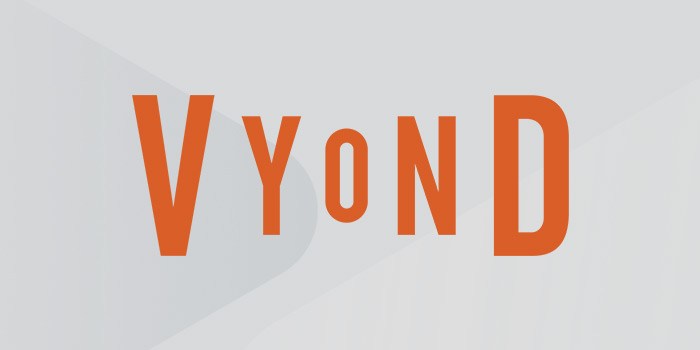 Alvin Hung started Vyond in 2007. Before that, it was called GoAnimate and has been around for 15 years.
Vyond is a whiteboard animation tool that lets you make movies that are engaging and fun to watch. Also, the software is worth trying because you can hugely change a doodle character's looks and facial emotions.
Vital Features To Know
Vyond has an easy user interface that lets you extract and trifle items. However, the library has pre-animated wealth for animation.
It has templates, backgrounds, text boxes, knell effects, music tracks, characters, and animations as tools.
The platform has an automatic lip-syncing tool that makes it feasible to write spoken dialogue immediately.
Users can download their finished goods in GIFs, MP3s, and videos.
Pros:
 It lets people make cartoon movies with less learning and understanding.
 It lets you match the mouths of the cartoon character to what you say.
 With the design wizard, you can make your doodle figures.
Cons:
 Vyond's voice sounds robotic, slowing the storytelling's natural flow.
 The yearly subscription is costly.
Explaindio
This whiteboard software aims to make videos for businesses. When you exercise Explaindio, you can exercise a Whiteboard and 3D figures and images.
Explaindio has won the hearts of many users with its full-motion video feature, quiet themes, and music library.
Vital Features To Know
It has a drag-and-drop interface.
With the software, you can make as many sketch parts as possible.
The paid plot lets you change the images and effects to suit your needs.
Pros:
The procedure is faster and takes less time with its pre-designed animations.
Compared to other apps on the market, Explaindio makes it easy and quick to make 3D movies.
Software that costs less and has handy functions.
Cons:
 It's challenging for newbies.
 It doesn't give a free pattern like some approved whiteboard animation software.
Although this software will display a message in a very creative technique, you require consistent efforts to make it happen. You can approach our best whiteboard animation studiofor your video marketing to avoid such efforts and make your procedure effortless. We are the leading animation and explainer video business experts in animated video creation. Contact us now.
Filmora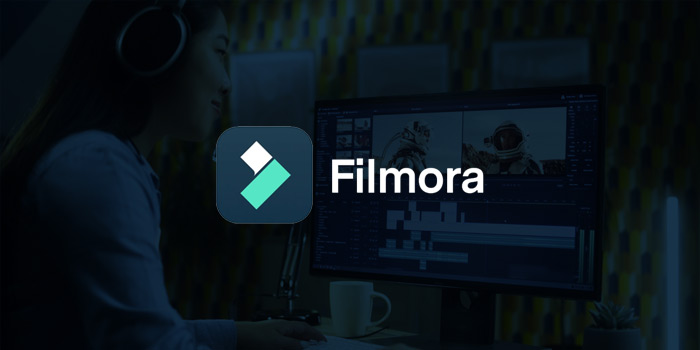 Filmora Video Editor, made by Wondershare Technology in 2007, is likely the most approved choice for a whiteboard animation.
Its fresh features, like keyframes and undergird for 4K movies, make easy animation possible. The software suits beginners and professionals who want to make high-quality movies for marketing, social media, and YouTube.
Vital Features To Know
It lets you edit in 4K and has permanent effects.
A multilingual exhibit is Filmora.
This class is very approved with small businesses and creative people.
It is easy to exercise and quick, even for beginners.
Pros:
 Allows both 2D and 3D movement.
 Users can also add keyframes to a film to ensure it flows well.
Cons:
 Having only a kit for editing videos is an evil thing.
 For first-time users, Filmora could be fussy to use.
Animatron Studio
This software is another well-liked animated video tool that small and unexplored businesses should use. It gives you access to pre-animated characters, props, and well-made infographics. It gives you access to hundreds of themes and animation tools.
Vital Features To Know:
Easy to use drag-and-drop design.
You can change a character's shape, size, and color in multiple ways.
After importing your songs, graphics, images, and videos, you can adjust them.
It's easy to download and send to the most approved video formats.
Pros:
It is a free digital tool for creating HTML5 animations, movies, and banners.
The software doesn't require installation because you can perform the whole procedure online.
There is no cost to exercise it.
Cons:
 You can't work offline with Animatron Studio because it needs an internet connection.
 There are a few things to execute on Animatron.
Renderforest
The all-in-one drawing software Renderforest often makes whiteboard animation.
With a broad range of tools, you can save time and money and makes videos for professionals. Users can creatively exhibit their stories with this free whiteboard animation software.
Making videos like educational presentations, explanations, and scribbling business films is much easier, thanks to many best templates and tools.
Vital Features to Know
RenderForest is a new site that brings together solutions under one roof.
You can make movies, logos, mockups, and websites in one place.
Contain pre-designed pictures, websites, and themes that fit the idea.
Have a team of kits to make videos about different concepts and topics.
Pros:
There is a risk-free trial.
When customers buy something from Renderforest, their incentive plot gives them coupons.
Making videos with presenter tools, auto-save, and slide styles are much easier.
Cons:
 The procedure of printing takes a long time.
Animaker
Animaker is a cloud-based app for creating videos. It is for whiteboard animation using HTML5, so you can professionally make marketing videos.
You can change the software to make films of blackboards, glass boards, and notepads with taped voices. You can send Up to five movies to YouTube monthly without losing quality.
Over 10 million people use Animaker to make fantastic movies.
Vital Features to Know
It has a text-to-voice tool for traditional whiteboard narration.
It has High Enterprise Security to defend the company's highbrow property.
Users can achieve help anytime through the quick customer support approach.
Pros:
Animaker is a whiteboard drawing software that is easy to use.
There are a lot of inventory photos and movies.
Cons:
The editing of the video demonstrations needs to be better.
Conclusion
In today's fast-paced world, video marketers seek whiteboard video options. It's necessary that the whiteboard animation tool you pick is good and has many features. You can explore the best tool by trying different choices before creating one.
Then, you can pick the software from the list above that fits your needs best for your next whiteboard video.
If you don't want to put effort into creating animation using these softwares, look no further to elevate your storytelling with us! Our talented animators of the best whiteboard animation studio can bring your concepts to life.
Animetus is an explainer video and logo animation company that can boost your brand with animated videos. Let us realize your vision!