Effective scientific communication is needed for pharmaceutical and biotech companies to explain complicated ideas to a bigger audience. Medical animation is a new way to show and explain scientific ideas. At Animetus, we focus on making excellent strategy communication via our 3D animation services for the life sciences industry.
Effective communication is essential for educating, motivating, and giving people in the healthcare and pharmaceutical sectors the power to make decisions. Medical 3D animation gives a new way how we present medical knowledge. In this blog, we will discuss the strengths of medicine 3D animation in the pharmaceutical and healthcare industries. We will examine how it has become a valuable tool for doctors, researchers, and pharmaceutical/healthcare companies.
Understanding The Purpose Of 3D Medical Animation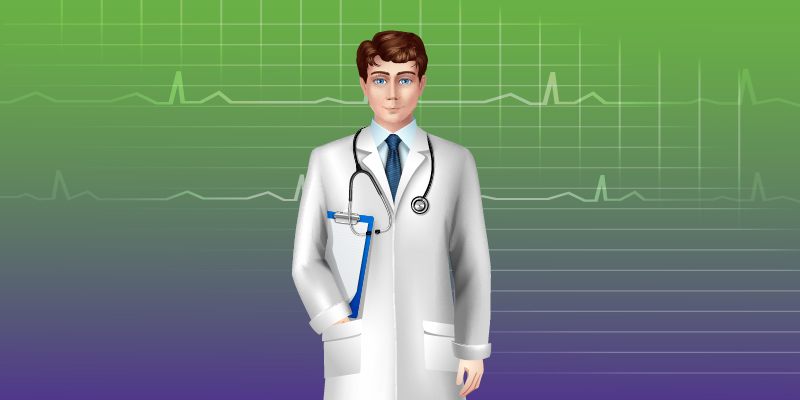 3D medical animation is a captivating and dynamic method to demonstrate complex medical concepts through realistic animations visually. It effectively grabs the viewer's attention and provides a clearer understanding of the subject matter. You can make interactive, educational visual content with advanced technology and artistic skills.
What Are The Pros Of Medical 3D Animation?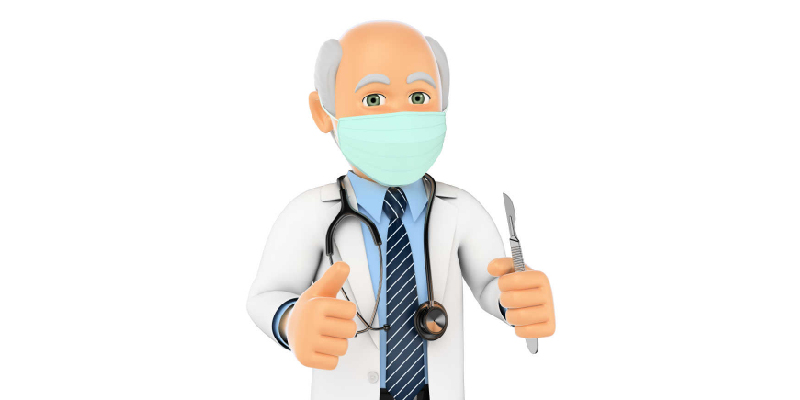 Medical 3D animation is more comprehensive and easy to understand to clarify complicated data to medical workers, researchers, and patients than traditional still photos or written descriptions. This makes people more interested and assists them in understanding.
3D animation makes it possible to utilize cutting-edge technology to make cartoons that appear reasonable and accurately symbolize anatomical parts, disease procedures, and medical procedures.
Using 3D animation, doctors can show graphically how complicated medical problems similar to the course of a disease or the impacts of treatment work. Medical 3D animation is a valuable tool for experts to communicate complicated ideas and educate patients engagingly and interactively.
It provides an effective way for researchers and pharmaceutical firms to show how new medicines, medical devices, or therapeutic methods work. Businesses and researchers can effectively present their ideas by demonstrating how they work. This helps people understand medicine better and promotes their products.
Medical 3D animation is also an excellent way to teach patients. When trying to comprehend complicated medical facts, patients frequently have trouble. By employing 3D animation, doctors can explain medical ideas interestingly to appear and fun to interact with. This supports patients in comprehending what is causing their medical conditions and get possible solutions. When patients have a powerful relationship with their healthcare provider, they are empowered to make informed decisions about their healthcare. This ultimately leads to improved well-being outcomes and improved patient satisfaction.
How Medical Animation Changes Scientific Communication?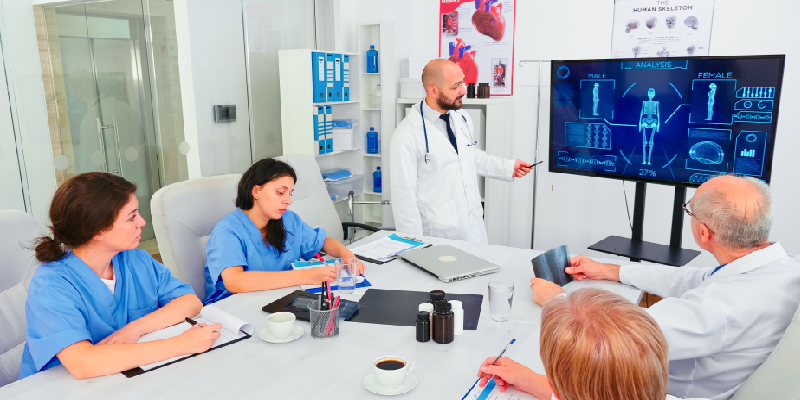 Researchers frequently encounter problems when learning complicated biological procedures or how experimental medicines work. Using 3D animation, they can display these challenging ideas in an easy to understand way. This makes it relaxed to share data with a broad range of people, like policymakers, investors, and the general public.
What Effects Does Medical Animation Have On Research?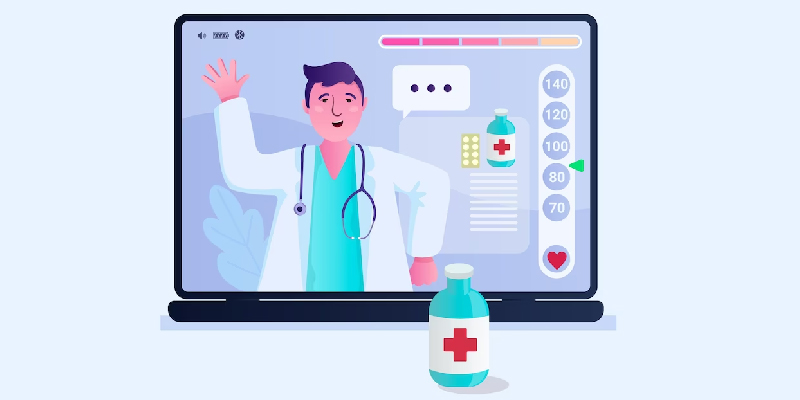 Medical 3D animation has made collaboration and research more accessible for professionals from diverse fields. It lets them communicate effectively and create detailed animations that offer multiple perspectives on complex scientific topics. This stimulates better learning and encourages creativity in scientific study.
Medical 3D animation brings about substantial changes in the way we conduct studies and communicate science. It lets scientists think about and analyze biological procedures, experimental methods, and the effects of medicine. Researchers can learn more and test ideas by making virtual models and situations useful in a controlled and interactive environment.
So, are you looking to enhance your research and scientific communication? Partner with a leading animated video company for cutting-edge 2D and 3D animation services. Transform complex scientific concepts into visually engaging and immersive experiences. Contact our 3D and 2D animation company today to set free the influence of medical 3D animation for your studies and research projects!
How Medical Animation Changes The Learning Procedure?
Medical 3D animation could change how medical concepts are taught and studied by speeding up the discovery procedure, improving the design of experiments, and lowering the costs of traditional meth animation. Medical 3D animation has revolutionized learning, opening new avenues for studying and understanding complex procedures. It vividly depicts how diseases work, the intricate functioning of body parts, and the mechanisms behind medical treatments.
Thanks to 3D animation, students in the field of medical education have a unique chance to participate in dynamic and immersive learning experiences. By using 3D animations in the classroom, teachers can make it easier for students to understand complex medical ideas.
Because animations are visual, students can look at and learn about different body parts from different angles. This gives them a complete picture of what they can get from a textbook. This active learning approach gets students interested, which helps them remember more of what they learn.
What Effect Animated Medical Videos Have On The Growth And Study Of Medicine?
Also, 3D animation helps make and improve cutting-edge medical methods and technology. It lets researchers and writers model new methods or gadgets and see how they would perform before using them in real life. Virtual tests and visualization can support finding possible limits, improve procedures, and lower risks when introducing new medical interventions.
The ability to imagine and analyze complex situations with 3D animation speeds up the research and development procedure. This accelerated research and development procedure enables new medical advances to patients faster, safer, and more effectively.
How To Choose A Trustworthy Medical 3D Animation Company
When picking a medical 3D animation video or agency, thinking about several factors to perform with a team you can trust and bring your ideas to life is essential. Think about these critical factors.
Understanding Of How Medicine Works
For medical 3D animation, you must know much about complicated medical words and ideas. Choose a company with experts on staff who have studied biology, medicine, or something similar. Their knowledge will ensure that the animations are accurate and genuine, supporting you to share medical information with your target audience successfully.
A Portfolio And A List Of Jobs
Find animation examples that fit your unique needs. Think about how well the animation company explains medical ideas, the level of detail they provide, and the visual presentation. A company with a good name will have a wide range of animations and a history of doing high-quality performances for clients in the pharmaceutical and healthcare industries.
Collaborative Approach
Every job is different, so finding a medical 3D animation company that understands your needs is essential. From coming up with the first idea to giving you the finished result, they should be eager to perform with you closely. The company should accept your ideas, remain open to making changes, and perform hard to ensure the animations match your vision.
Customized Medical 3D Animation
Technological aptitudes
Keep up with how the company uses technology and tools to make medical animations. Make sure they know about the latest changes in the field so they can make animations that look great and are cutting-edge. Because of this, the images will be more powerful and effective.
Client reviews and recommendations
Feel free to ask for references from past clients or to read reviews and recommendations from those people. This will show how reliable the company is, how professional it is, and how happy its customers are. Ask past customers how they liked working with the animation company and how good the animations they got were.
Conclusion
Medical animation has become a powerful tool in the pharmaceutical and healthcare industries. It helps patients, researchers, and doctors understand complicated medical information quickly and easily. By using the benefits of medical 3D animation, doctors, researchers, and pharmaceutical companies can support patients understand, keep them interested, and speed up the growth of medical knowledge.
As technology improves and opens up new ways to share knowledge and teach people about medicine, so do the power and possibilities of medical animation.
Get skilled medical 2D and 3D animation services from the top 3D and 2D animation company, Animetus. We are loyal in giving the pharmaceutical and healthcare industries eye-catching visual solutions via 2D and 3D animations that meet their needs. Our creative animations can support you in effectively communicating medical concepts and bringing your ideas to life.
We would love to learn more about your business. Contact our 2D/3D animated video company if you want to use these strategies to make strong material for science communication and want to know how.