In the age of digital influence, video marketing has taken the place of traditional marketing. It has become a key business driver with thousands of branding video types that make the marketing game more easier for companies. About 81% of businesses included videos in their marketing strategies, while 99% have decided to continue in the future as well. There are so many types of videos helping businesses create a brand image for their company. One good rule of thumb is to invest in animated corporate video commercials. These animated commercials are more enjoyable than other branding videos and show a true sense of friendliness in your services.
It is not surprising that businesses put their thoughts in videos to brand their products, services, and company. It has become a common trend of this new age. Businesses hire animation video production companies to get well-crafted animated explainers, infographics, commercials, and videos. The core purpose behind their making is to expand the business and get the audience as closer as possible. Moreover, animated commercials evoke the right emotions that engage viewers and captives them with impactful storytelling.
Here is a compilation of some of the world-class animated corporate video commercials to get inspired and produce your own.
Why Are Animated Corporate Video Commercials In Demand?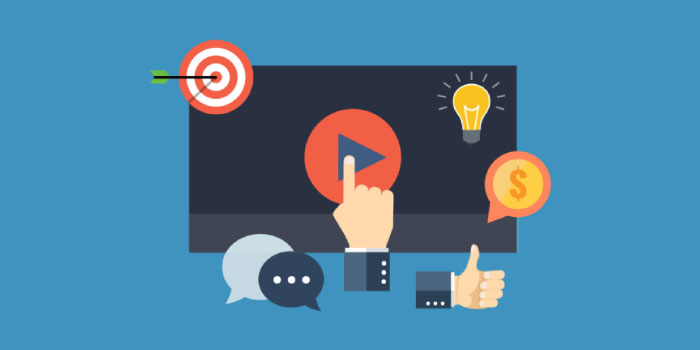 Animated corporate video commercials are not a new concept. They has been a mainstay from the beginning of the 40s. Botany Lambs' clothing company was the first business that used animated commercials to brand its fashion collection in 1941. The commercial pranced across TV screens, got immense popularity for decades, and set an example for upcoming businesses and startups. The commercial was first to introduce the concept that one can animate anything. Moreover, its introduction unlocked endless options to make marketing more entertaining and updated with the latest marketing strategies.
In this competitive era, businesses emphasize implementing new marketing and production strategies to stay competitive for the long term. Animated video commercials are one of them, producing measurable results. These animated ads are a perfect way to create brand awareness, increase conversion rate, boost sales by 76%, and help businesses launch new products.
6 Best Animated Corporate Video Commercials To Take Inspiration From
Following are some of the best animated corporate video commercials for businesses to inspire from:
Google's Project Sunroof Animated Commercial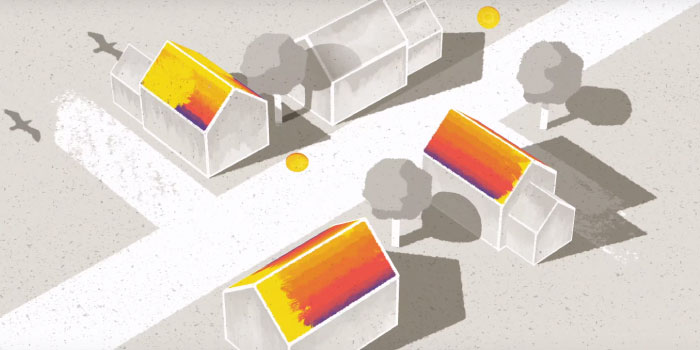 One of the best animated commercials has to be Google's Project Sunroof. The commercial has a complex concept to tell people, but Google outlines this story in a concise video. The Sunroof animated ad is less than two minutes but was found to be the most effective one with 2 million views.
In this animated commercial, Google launched its initiative of integrating solar power generation. The idea promotes and emphasizes people saving power and shifting from traditional electricity to solar energy. No doubt the idea is complex, but Google did it amazingly.
Nespresso On Ice's Animated Commercial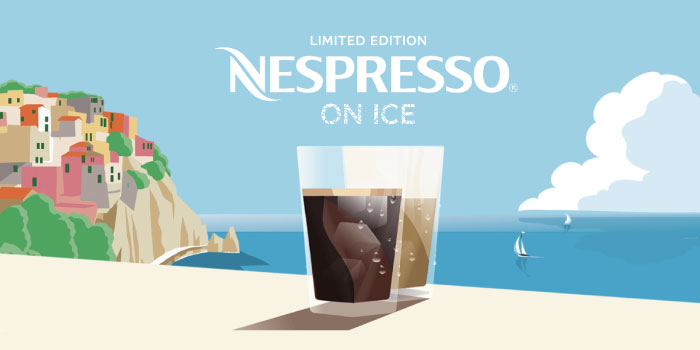 Nespresso on ice's animated corporate commercial has a beautiful video for people, giving them a true sense of refreshment. Their animated commercial excellently portrayed their brand message without saying a single word. The beautiful summer view and the cold coffee are the perfect combinations to tell their story in a more engaging manner. Additionally, summery background music, well-picked sound effects, and the beautifully animated scenario are what makes it capable of getting 172,385 views on YouTube.
Toyota's Stories Of Better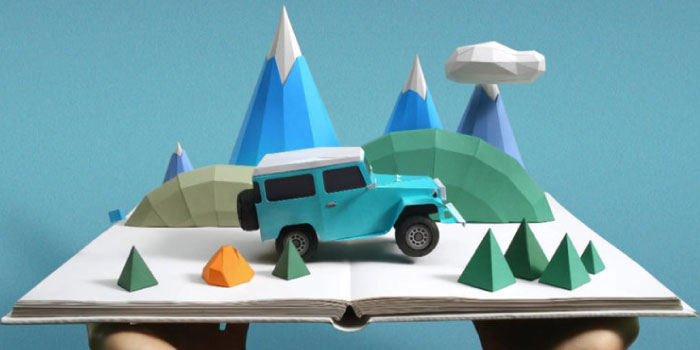 Toyota's Stories Of Better is one of the best picks from the list of world-class animated corporate video commercials. Toyota told its story in the world's largest automotive event, the Paris Motor Show. Stories of better is one of the beautiful videos in which the intricate paper models and eye-catching visuals add value to its services. Moreover, the video is made to showcase Toyota's entire vehicles.
Toyota's stories of better pranced on LED screens grabbed the attention of 1,000,000+ attendees. Thus, with their high-quality and visually strong videos, Toyota stands at the top of the list of industries providing the best automotive vehicles worldwide.
Nestle's Animated Commercial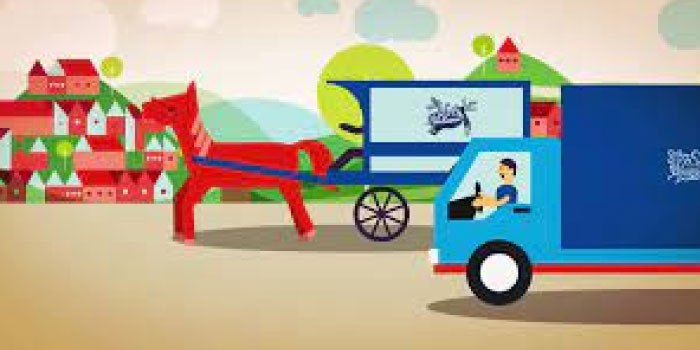 Nestle, health, nutrition, and wellness company, is ruling with a short, simple, engaging corporate video commercial. They aim to build a more sustainable future, and this is what they say in their stunning wellness commercial.
Nestle included thoughtful sound design, eye-catching motion graphics, and livelier animations in their ads, delivering complex information. All these additions in the branding video truly deliver an impressive and joyful visual experience.
Seneca's Follow Your Dreams Animated Commercial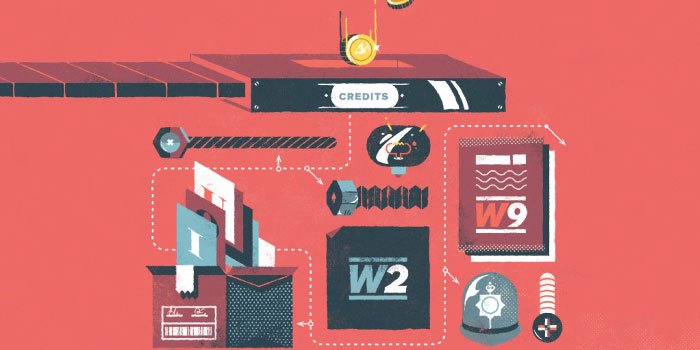 The foremost object of creating an animated commercial video is to deliver a message that surely resonates with the audience. Seneca's college animated ad has done this perfectly in its Follow Your Dreams commercial. The animated ad targets the college audience and seamlessly communicates its message with a unique motion graphical illustration. In this video, Seneca's video producers have followed the problem-solution approach that excellently reflects a true sense of their brand message.
Seneca's animated corporate commercial addresses college students who have credits and high diplomas but no college degrees that make them think about what to do next? So, this video is one of the best inspirations for companies looking for an animated video commercial idea.
McDonald's Mobile App Launch Commercial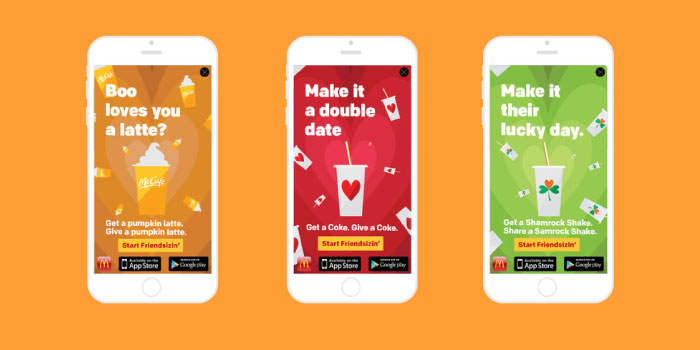 McDonald's mobile app launch commercial sets an exemplary visual experience for the viewers. Mcdonald's is a worldwide famous food restaurant known for its delicious and mouth-watering fast food services. It has been one of the people's favorite restaurants serving tasty food for decades.
The recently released McDonald's mobile app animated corporate video commercial has stolen the ground and enhanced its customer's meal-sharing app experience. Now one can easily spread joys by sharing a meal with friends, family, and long-lost loved ones with a few clicks.
Conclusion
Animations are a great way to put life in your content. It gives a true sense of liveliness to anything, whether it be an animated logo design, video, commercial, or image. There are thousands of companies worldwide that are using animation in their marketing videos. They use a combination of famous characters, appealing video scripts, powerful stories, and polished voice-overs that impact the audience and boost purchases.