Animation has always been a part of various industries that want to reach out to customers in better ways. It all started in the cartoon world, where they were primarily used for entertainment purposes. If you remember your favorite cartoons like 'Tom & Jerry' or the childhood movies like 'Snow White and The Seven Dwarfs,' this is what animation looks like. Its main aim being bringing drawings and sketches to life with different techniques. The best part about it is that over the years, it has evolved into something better and bigger where the majority of the companies rely on it. Look around you, and you can find each trying to please customers through videos these days, and animation here tops the list.
However, slowly and gradually, it moved into the marketing industry, bringing new things into it to grab customers' attention in an appealing way. The simple ways of marketing were taken over my video messages. Soon companies even started using it on their websites. Though they are very tricky to create, firms are hiring professional animators and videographers to do it for them in order to create a competitive market. Customers always look for something new, fun, and exciting on websites or on television. You can achieve the impossible by doing this, especially if you are launching a new product.
If you want to know its success ratio, you will be explicitly thrilled if you talk about 3d animation. According to recent research, the total annual figures show 3d animation to surpass $27 billion by 2026.
What is Animation?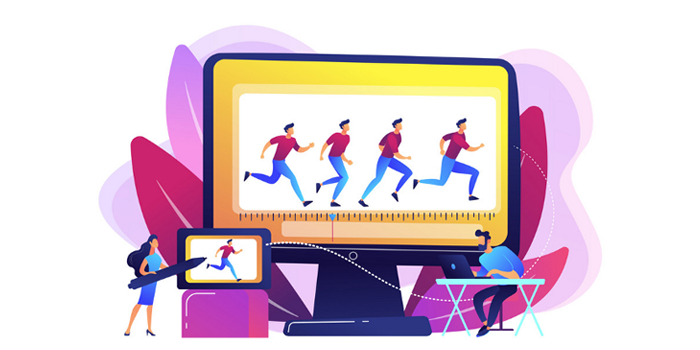 It is a term often used in today's world, especially if one belongs to the marketing field. It is a process by which animators manipulate figures to give them an illusion of movement. If we look at the traditional ways of animation, images were usually drawn and painted by hand on celluloid sheets. They were then photographed and put on film. However, as the times have changed and the world has become more tech-savvy, enterprises look for automated ways of conveying their messages through this. Thus, in modern times, these images are generated by computers. In this, all images are put together with slight changes in each one of them to give it the much-needed movement effect.
There are different types of animations now, each with a different goal and requirement that fits various industries. These days it is being heavily used to communicate a brand's message or explain a complicated concept to customers in a visually appealing and budget-friendly way. Not to forget, it is very versatile and can be used on any platform to bring the required results. Be it on a website or through email campaigns, it can be done quickly. From 2d animation to slow motion, each has various advantages to fulfill specific requirements.
2d animation was an old way of marketing your products or brand as a whole, but these days 3d is gaining all the limelight with its easy and dynamic features that help attract more customers. From movies to cartoons to now ads, everything is using 3-d. Since it has drastically increased demand in the digital world, it has increased the demand for online 3d animation services companies that focus on attracting customers in one glance.
Why Should Companies Use 3d Animation For Marketing?
An engaging storyline always draws customers' attention to the brand and its message. It all leads to increased sales as it brings numerous benefits. Let's look at some of the advantages of changing how companies reach out to their customers.
Visual Effects
Remember, any picture says a lot about a product if done correctly. It is the most expressive way that not even words can define to market a good. Thus, increasing the demand for video marketing where 3d animation is leading the way. It wouldn't be wrong to say that people get to know more about your brand through various marketing campaigns, thus, making it essential to convey the message in the best way. Her creativity and visual effects come into play. They plant the idea in the most effective ways in people's minds for a long time, making it essential for businesses to come up with unique ideas.
Deliver Messages in an Easy Way
Today's life is very tough; everyone is busy building their futures. However, they want to stay updated about the world. Thus, companies try to communicate their brand message in the form of short and catch-taglines rather than writing a complete story. Even if it tells a story through videos, it should be simple enough that people are able to understand. Therefore, opt for simple and short messages.
Many firms opt for 3d videos because of the art of condensing long content into short messages blended with stunning graphics and sounds to grab the attention of users.
Entertaining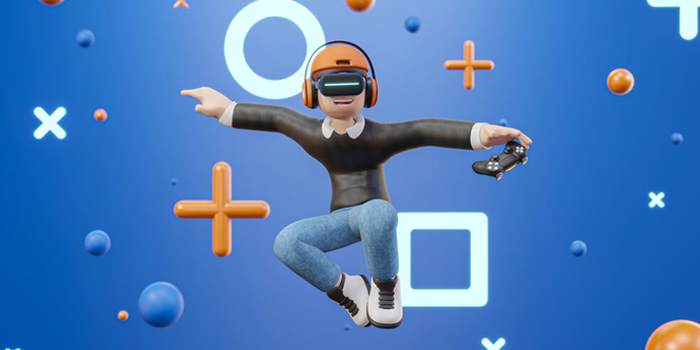 Video creation needs to be entertaining enough to get embedded in the customer's minds when we talk about video creation, particularly for marketing. It should be made keeping in mind your target audience's taste so that they are attracted to it. It's the human psyche that people become more receptive to retaining messages communicated that have a fun touch to them besides just sharing about a company's goals. This even means they should be able to share with family and friends to share the same humor or excitement related to anything regarding a product or service. However, one needs to have complete control of all the features one wants to show in an animated video, keeping in mind your market niche, how it should appear to customers, how it should sound, etc.
Get Tech-Savvy
We are in the digital age, where everyone is trying to create an online presence to reach the maximum number of people worldwide. However, since there are many brands already competing, gaining a competitive edge might be a bit complicated. Thus, firms should use creative ways of marketing their content as it is one of the best ways users can judge a company. Using modern methods like 3d animation impacts a modern technology company that believes in changing its working ways according to time. This even means using animation tools and software to create content and engage customers. The more creative and unique a company is, the better its marketing videos, which later bring incredible sales.
Conclusion
Animation is a buzzword, and when it comes to 3d animation, it has changed how we view marketing techniques. Seeing the uncountable benefits it brings, companies are using its advertising. You can have a look at Facebook ads, be they paid or unpaid, but most of them use animation to make the video come to life and deliver the message in the most entertaining ways. This has increased the demand for hiring an animation video production company. However, the cost of hiring such agencies may differ on their level of expertise. So if you are one of those looking for new changes and creating 3d ads, you can contact us now to multiply your sales in no time.